Quebec Climate Solutions Festival announces award winners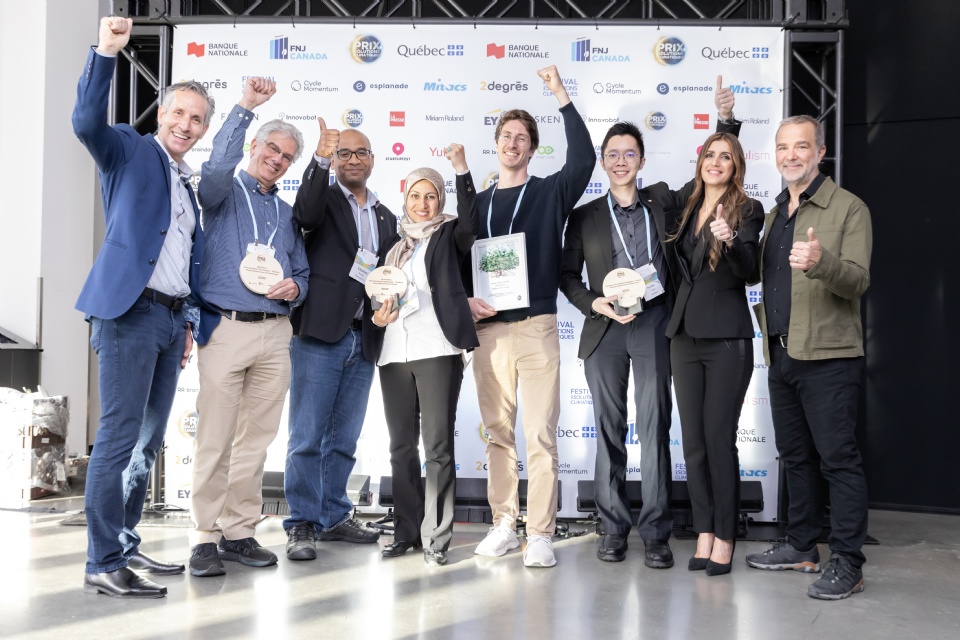 The first Quebec Climate Solutions Festival has announced its winners, handing out a total of $300,000 in prize money to five innovators, entrepreneurs and researchers making strides in clean and climate technology.
Held from May 23 to 24, the festival brought over 800 participants and 200 submissions, which were narrowed down to 25 finalists and five winners, a release says.
The event is part of the Climate Solutions Prize, an Israel-based initiative that recognizes and funds climate solutions, and handed out over $2 million in prizes in 2022.
"The success of this year's festival – a first in Quebec and Canada – demonstrates the broad engagement that exists to address the climate crisis within the entrepreneurial, research, and startup communities," Galith Levy, chief officer of the Climate Solutions Prize, says in the release.
"Our organization looks forward to bringing these communities together again next year as we unite our talents and resources towards tackling the biggest issue of our times."
The award winners
The first place for the Breakthrough Research Prize with a $60,000 reward was given to Philip Raphals and Charles Kiyanda of NovoPower International Inc., a Montreal-based startup.
NovoPower developed a system to recycle waste heat generated from data centres. The technology, according to the company's website, immerses a data centre server in an organic working fluid, which absorbs heat from the server. The fluid is circulated through a heat exchanger, which vaporizes the fluid to produce mechanical energy that is converted into electricity through magnets.
The runner-up of the Breakthrough Research Prize was Soodeh Abedini, an environmental and civil engineering post-doctorate and research associate at Concordia University. She was awarded a $40,000 prize for her research into an affordable electrochemical system for simultaneous conversion of carbon dioxide and methane to green storable energy.
The largest award, the $100,000 start-up prize, went to Jennifer Côté, the co-founder and CEO of Opalia.
Opalia is a Montreal-based company developing a process to harness cow mammary cells that can produce the major components of milk – proteins, fats, and sugars – without the cow.
The company says its milk will be functionally identical to that squeezed from cows, while providing a more environmentally-friendly alternative. Opalia's website says its technology can provide a solution to reduce the enormous amount of land needed to support cattle, the resources to sustain herds and emitted greenhouse gasses.
The Quebec Student Entrepreneur Innovation Prize went to Yee Wei Foong, a PhD researcher in materials engineering at McGill University.
Foong, who received $90,000, conducts research on "decarburizing batteries with metal-free electrodes for a sustainable alternative to lithium batteries."
The audience choice award with a $10,000 prize was given to Samson Bowen-Bronet, the CEO of Altiro Energy.
Altiro developed an iron-based powder to store energy as a fuel, which the company says produces heat with zero greenhouse gas emissions while being rechargeable.