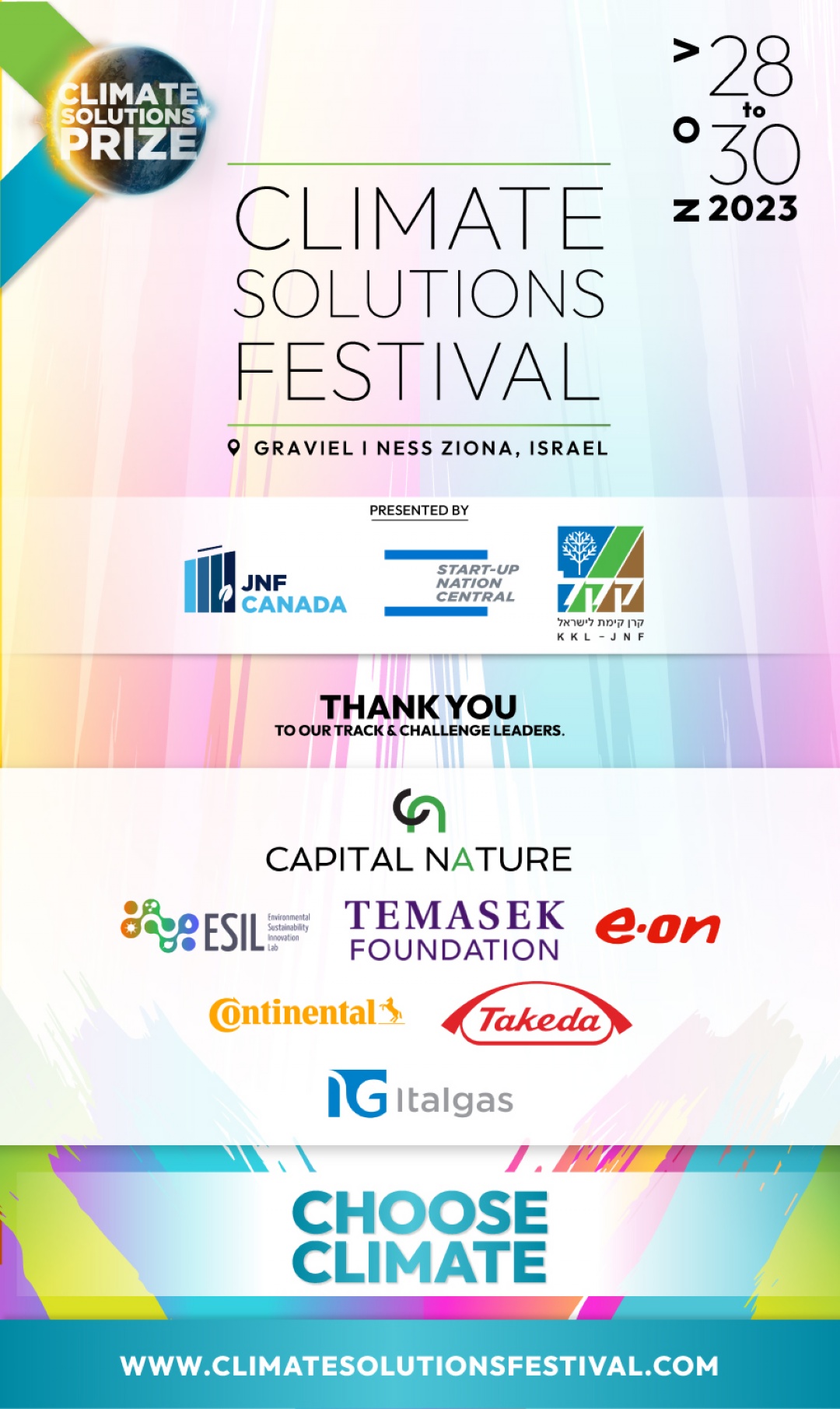 Join us for the Climate Solutions Festival on November 29th!
Hundreds of global leaders and innovative companies are choosing to come together for the Climate Solutions Festival, the culmination of an annual initiative designed to empower change-makers and foster breakthrough Climate-tech solutions by recognizing and awarding top researchers and innovative companies.
Our theme is #ChooseClimate. Choose net zero. Choose sustainable growth. Choose Climate Innovation. Choose to join our growing tech ecosystem in this celebratory event.

• $2.3 million in prizes

• +280 applications vetted by global corporations

• + 500 industry leaders

• +50 global speakers

• Startups pitching LIVE

• High-Level Deepdive Sessions and Workshops

• Exclusive Events for our international guests