Climate Solutions Prize Winners Web Series Part 2 - Dr Malachi Noked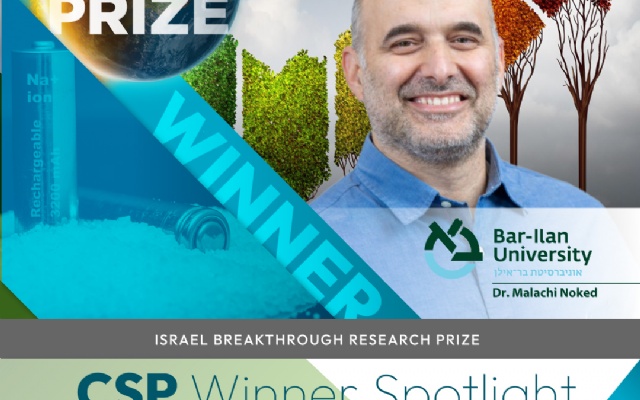 Following Part 1 of our web series highlighting the inaugural winners of the Climate Solutions Prize - Breakthrough Research Prize in Israel, on Wednesday, March 15th, 2023, we spoke with Dr Malachi Noked of Bar-Ilan University and heard how his work and the funding from the Climate Solutions Prize will revolutionize the electric car industry!
If you weren't able to join us live, here is your chance to hear about Dr Noked's groundbreaking work!
Don't miss Part 3 of our web series!